Our Lodge
The Pikeville IOOF lodge is listed as one of the many historic places in Pike County Kentucky.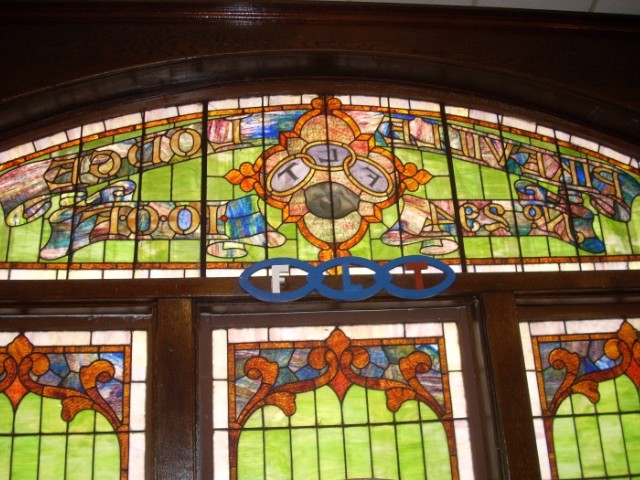 The lodge's stained glass window as seen from the inside.
Regular Meetings
The Odd Fellows of Pikeville meet every first and third Friday of each month at 7:00 PM. The only exception is if the regular meeting falls on a holiday. Alternate dates are usually set by the lodge the meeting prior.
Current Odd Fellow Projects
Currently, the Pikeville Odd Fellows help sponser several programs from the Kentucky Grand Lodge and the Sovereign Grand Lodge. If you would like more information about projects and programs sponsored by the Independant Order of Odd Fellows, try the Kentucky Grand Lodge page and the Sovereign Grand Lodge web page: